Interwoven History: Coast Salish Wool
Exhibit closed December 29th, 2019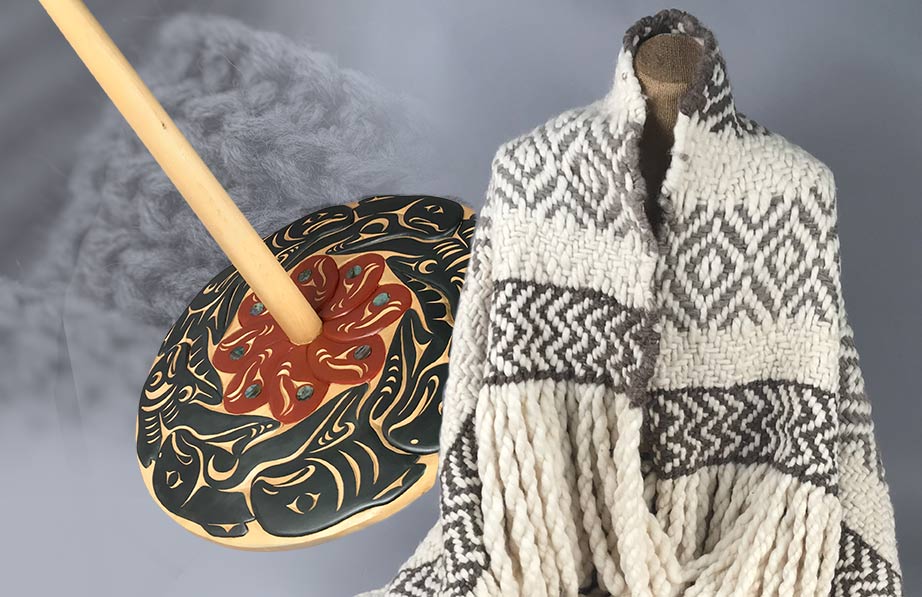 Since time-immemorial, Coast Salish people have relied on natural resources to create textiles that communicate status, wealth, and functionality.
Interwoven History: Coast Salish Wool invites visitors to learn about the fundamentals of weaving, while exploring the materials, techniques, processing, and technology. The exhibit will explore the history of the extinct woolly dog and will provide interactive displays for adults and youth to engage in. An almost lost tradition, wool weaving has endured a revitalization over the last decade. We invite you to see our textiles and how they came to life.
Tulalip Indian Fair Exhibit
Exhibit closed October 14th, 2018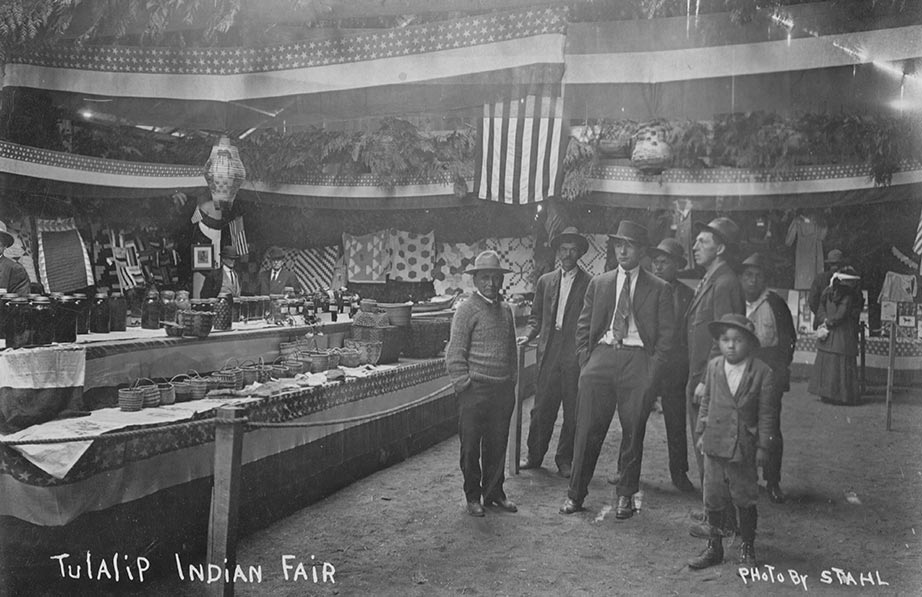 The Tulalip Indian Fair, which occurred on the reservation from 1915–1927, was another method by the United States government to assimilate Native Americans into American culture with the goal of training them to be farmers and replacing the traditional hunter/gatherer lifestyle.
It was through these agricultural fairs that Tulalip people emphasized their newly developed domesticated skills along with their Native handicrafts.
Vibrant Beauty: Colors of our Collection
Exhibit closed September 27th, 2017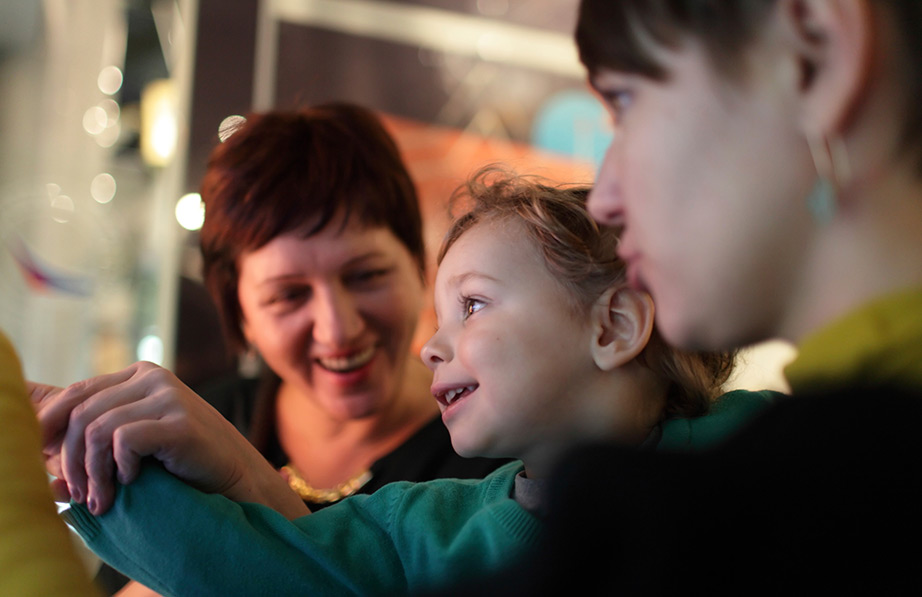 Think about the color red. What is the first thing that comes to mind? Whether we are aware of it or not, color impacts our lives. Since time immemorial, color has influenced humans historically, socially and artistically.
This interactive exhibit allows visitors to explore how color has impacted our people in the past and how its use has evolved today. The voices of our contemporary artists will share the significance and usage of color as it is another dimension to their artistic works. The exhibit is geared towards youth ages Pre K – 3rd graders. Children will have the opportunity to learn about color through many hands-on activities, informational panels, colorful museum displays and a video.
Project 562
Exhibit closed June 11th, 2016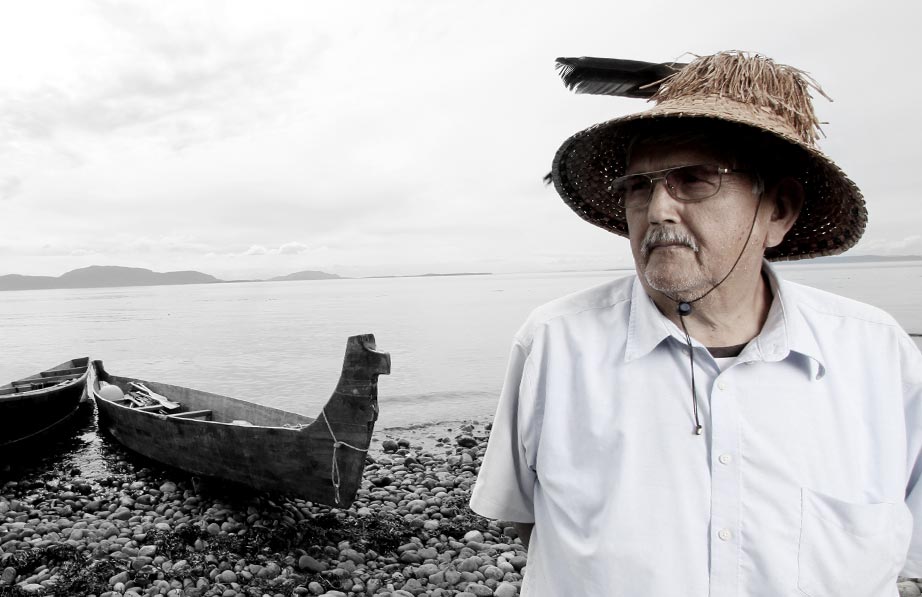 Matika Wilbur is presenting an extraordinary exhibition of Project 562 portraits of Native Americans devoted to the protection of the sacred and the natural. Project 562 aims to build cultural bridges, abandon stereotypes and renew and inspire our national legacy by documenting people from 562+ Tribal Nations in the United States.
To learn more please visit www.project562.com.
Roots of Wisdom
May 16th, 2015 through September 27th, 2015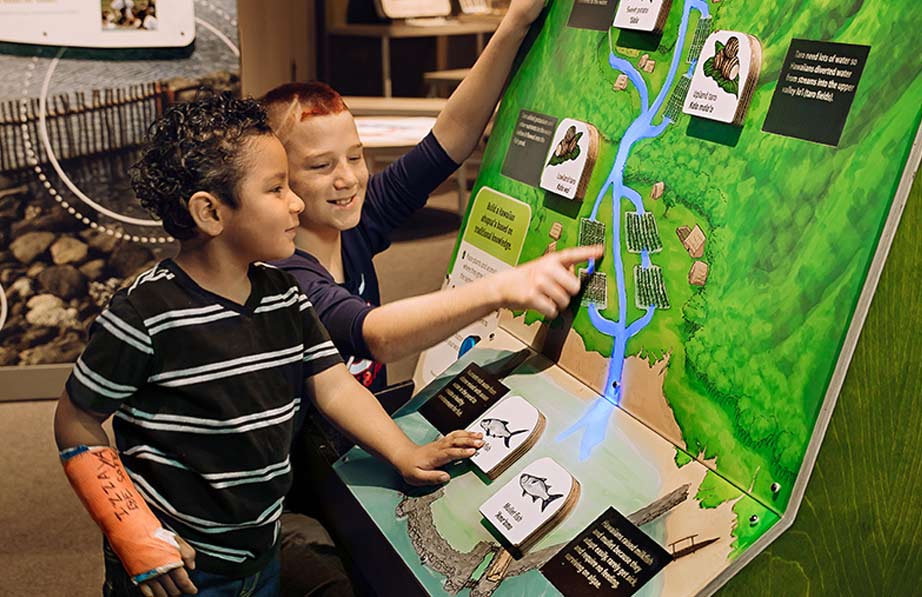 "Roots of Wisdom: Native Knowledge. Shared Science." was developed in collaboration with the Oregon Museum of Science & Industry and other tribal institutions; The Tulalip Tribes' Hibulb Cultural Center & Natural History Preserve, The Tamastsklit Cultural Institute on the Confederated Tribes of the Umatilla Indian Reservation, Waikalua Loko Fishpond Preservation Society in Hawaii, and the Eastern Band of the Cherokee Indians.
This exhibit explored how both Native Knowledge and science worked together on an environmental project that restored an ecosystem. By working together, Native communities are able to develop innovative solutions to tackle current challenges that pertain to their natural resources and homelands. Visitors to this exhibit were able to learn about the challenges each of the four tribal communities faced. This exhibit is currently traveling all over the United States.
For more information on "Roots of Wisdom" please visit: https://omsi.edu/products/roots-of-wisdom.
Coast Salish Canoes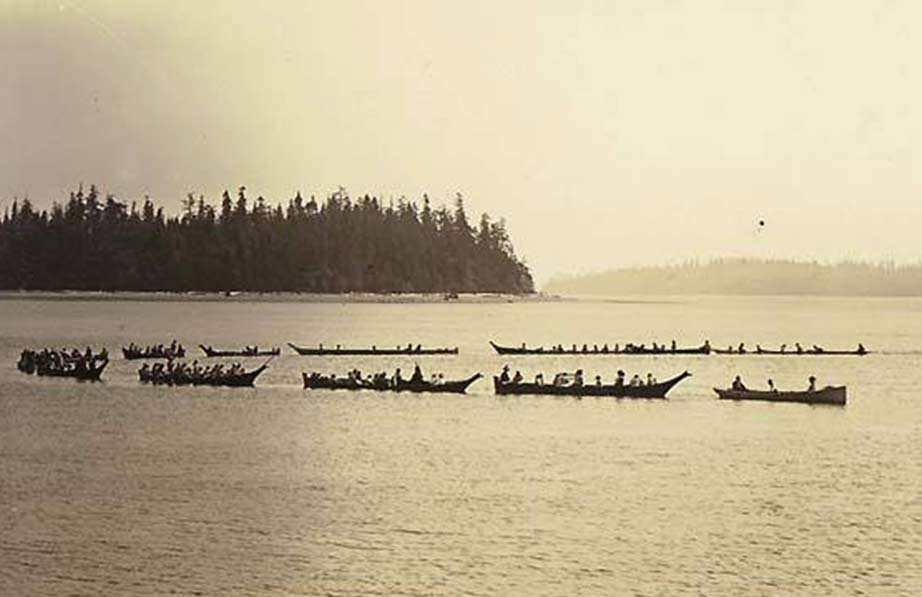 Visitors learned about the importance of canoes for our people. The exhibit was in in a linear format representing a historical timeline on the history of canoes starting from pre-contact to today. Our visitors learned about different types of canoes, construction and anatomy of canoes, travel, teachings and stories, important canoe carvers and about canoe gatherings such as canoe races, festivals, and journeys.
Coast Salish Inheritance
November 16th, 2013 through May 21st, 2014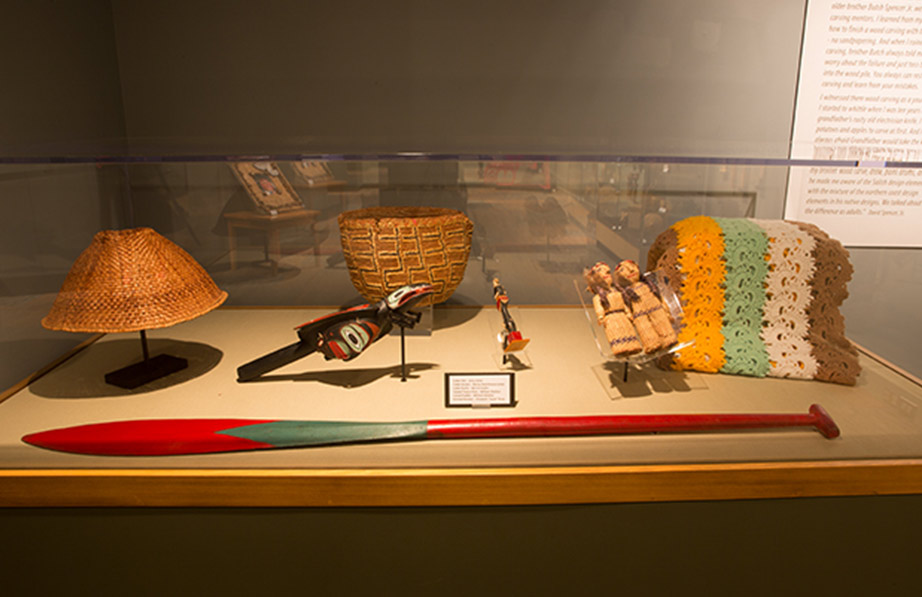 This exhibit provided a unique view into the world of our contemporary tribal artists. It explored how the teachings and traditions of the past are integrated into today's designs. We paid homage and honored our ancestors who have passed down the teachings, which we call gifts, from generation to generation.
Ramp it Up: Skateboard Culture in Native America
August 10th, 2013 through October 13th, 2013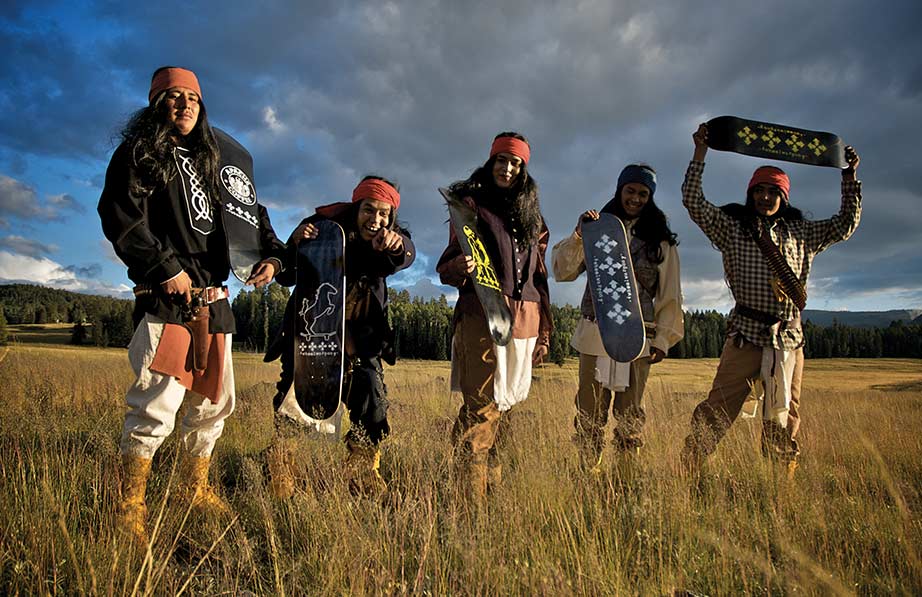 "Ramp It Up" examines the role of indigenous peoples in skateboarding culture, its roots in ancient Hawaiian surfing and the visionary achievements of contemporary Native skaters.
Skateboarding combines demanding physical exertion, design, graphic art, filmmaking and music to produce a unique and dynamic culture while illustrating how indigenous people and tribal communities have used skateboarding to express themselves and educate their youth.
Exhibit features
- Rare images and a video of Native skaters
- Contemporary artists
- Native skateboards
- Skate decks and more
"Skate culture is a great lens to learn about both traditional and contemporary Native American culture," said Betsy Gordon, curator of "Ramp It Up."
"This exhibition not only showcases the Native skater, but also the Native elders, parents, government officials and community activists, who have encouraged their kids to skate."
Smithsonian Connection
The exhibit was organized by the Smithsonian's National Museum of the American Indian and circulated by the Smithsonian Institution Traveling Exhibition Service.
"Ramp It Up: Skateboard Culture in America" was previously on view at the Smithsonian's National Museum of the American Indian in New York as well as at the National Museum of American Indian in Washington, D.C.
Salish Bounty Exhibit Visits Hibulb
November 3rd, 2012 through January 2013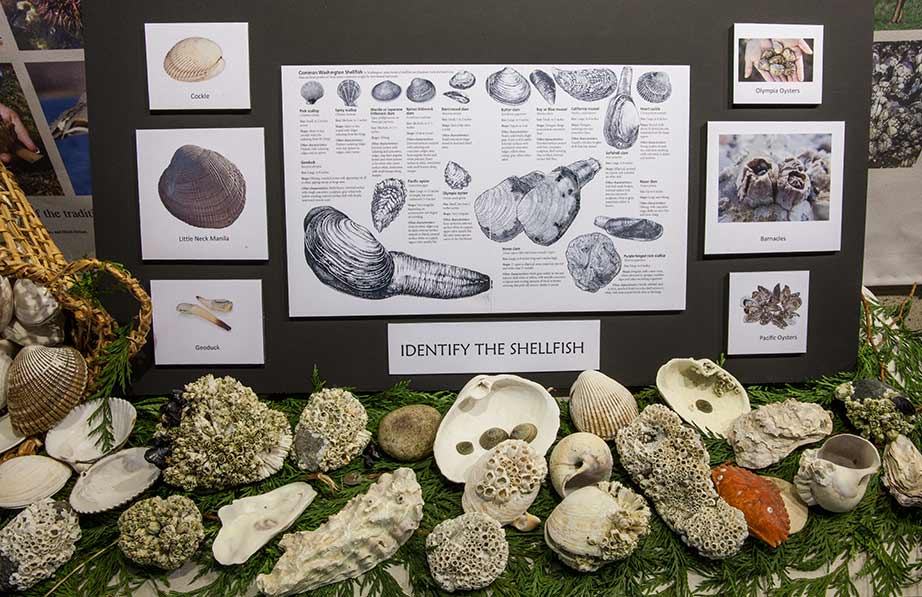 Hibulb Cultural Center has partnered with the Burke Museum to host a new traveling exhibit for 10 weeks beginning in November 2012, Salish Bounty: Traditional Native American Foods of Puget Sound. Salish Bounty is the result of a cooperative effort between the Burke Museum and local Coast Salish advisors to highlight the unique and diverse diet of Coast Salish peoples of the region.
Salish Bounty illustrates the connection between the land and people. The exhibit explores both the cultural history and values of Coast Salish communities while simultaneously illustrating the work of local communities to revive and re-integrate traditional foods into an every-day diet. The exhibition also gives voice to some of the stressors that traditional food resources face in the 21st century and the efforts of Coast Salish communities to improve upon these factors in ways that are sustainable and that honor our lands and communities.
Resources
How to get here:
6410 23rd Avenue NE
Tulalip, WA 98271
360-716-2600